Revolution Slider Error: Slider with alias careers not found.
Maybe you mean: 'new-home-slider2' or 'new-home-slider2-english' or 'new-home-slider-responsive' or 'new-home-slider-responsive-english'
Revolution Slider Error: Slider with alias careers-responsive not found.
Maybe you mean: 'new-home-slider2' or 'new-home-slider2-english' or 'new-home-slider-responsive' or 'new-home-slider-responsive-english'
ABOUT US
We form highly-motivated, close-knit teams for managing construction projects, engineering studies, BIM & innovations, IT development projects and consultancy services..
Do you have an inquiring mind, do you enjoy taking on responsibility knowing that you can count on the competence and skills of those around you?
Are you a team player and would you like to work for a company with a warm and friendly working atmosphere and unparalleled expertise in real estate and construction?
We may have been made for each other, let's meet up !
WHERE WE ARE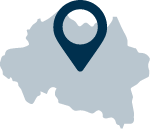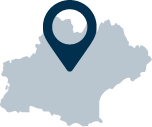 CENTRE – PAYS DE LA LOIRE



SEND US
YOUR JOB APPLICATION !
There are always positions available for candidates from all types of professional backgrounds in project management, site supervision and coordination, design and consultancy services, project management assistance, BIM management, etc …
Engineers, architects, designer draughtsmen and technicians, if you're up for an adventure, send us your CV and a letter to support your application!
Your profile doesn't seem to match any of our job offers?
Send us your CV and covering letter anyway, maybe we can talk !